Good news! On October 16, 2020, Shenzhen Pentasmart Technology CO,. Ltd won ISO13485 medical device management system certification.
The full name of ISO13485: 2016 standard is Medical device-Quality management system-requirements for regulatory, which was formulated by SCA / TC221 Technical Committee on quality management and general requirements standardization of medical devices, widely used in the world. ISO 9001, EN 46001 or ISO 13485 are generally used as the requirements of quality assurance system in the United States, Canada and Europe. The establishment of medical device quality assurance system is based on these standards. If medical devices want to enter the markets of different countries in North America, Europe or Asia, they should comply with the corresponding regulations.
This time, Pentasmart obtained the certification, which greatly improved the management level of the enterprise and ensured the quality level of the products, thus increasing the popularity of the enterprise, enhancing the competitiveness of the products, eliminating trade barriers and obtaining the pass to enter the international market.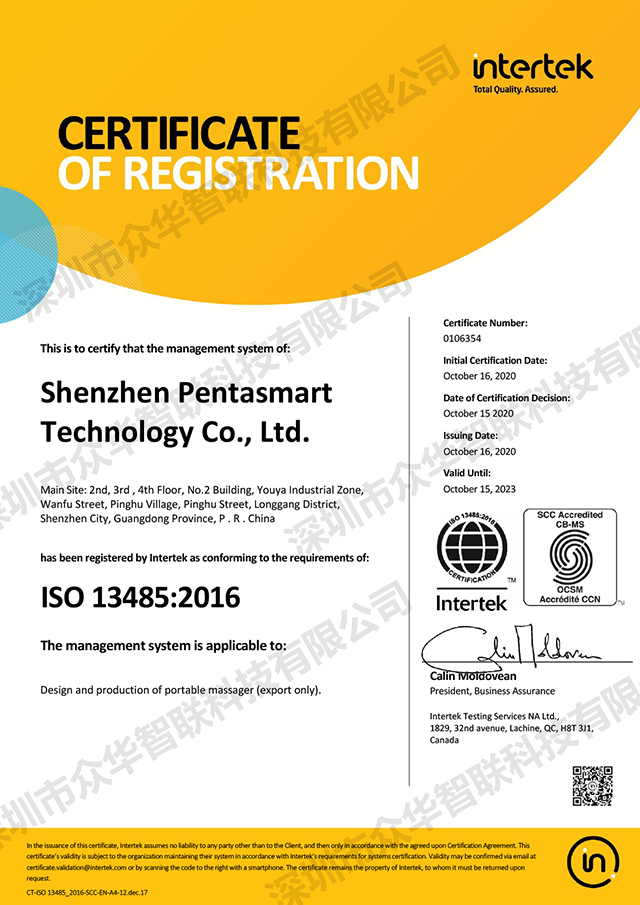 ---
Post time: Dec-04-2020